!-GénérEpar Avanquest Technology v:8.0. Pour plus d'information, visitez : http://www.avanquest.com -->
Light Aircraft Avionics Maintenance
We have pleasure in introducing our company in the Cyprus aviation field offering Light Aircraft Maintenance on all Avionics systems.

Our line of work, under the authority of UK Civil Aviation Authority and the Cyprus Department of Civil Aviation, covers electrical and instrument systems, radio/radar and extends up to compass and autopilot systems.

Part 145 coverage is also available.

At hoc services or on a long contract basis.

We guarantee a maximum 48-hour response upon request.
You are Visitor

since 01/12/99
Thank You !
Last modified:
26

/

12

/201

8
Page design & development by
© Copyright 1999-201
9

. MSO Avionics Services. All Rights reserved.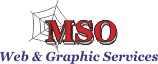 A v i a t i o n S o l u t i o n s