!-GénérEpar Avanquest Technology v:8.0. Pour plus d'information, visitez : http://www.avanquest.com -->
Light Aircraft Avionics Maintenance
We
are
pleas
ed
to
introduc
e
our company in the Cyprus
A
viation field offering Light Aircraft Maintenance on all Avionics systems.
Our line of work, under the authority
of the
Cyprus Department of Civil Aviation
& EASA
, covers electrical and instrument systems, radio/radar and extends up to compass and autopilot systems.
Part 145 coverage is also available.
At hoc services or on a long contract basis.
We guarantee a maximum 48-hour response upon request.
Last modified:
30

/

05

/20

20
Page design & development by
© Copyright 1999-20
20

. MSO Avionics Services. All Rights reserved.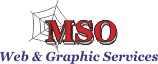 A v i a t i o n S o l u t i o n s